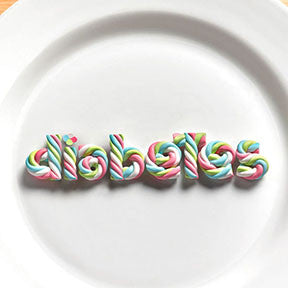 Staying Away From Diabetes – Guide to Healthy Living
A highly chronic disease, diabetes affects more than 347 million people across the globe. While it starts with the signs of slow metabolism and loss of energy, it goes on to be the top reasons for heart diseases, liver failure, blindness, impotence, nerve damage, infections (that lead to amputations), obesity and other serious mental and physical disorders. Diabetes cripples a person's life – his personal choices, his career, his social life and everything else that he/she care for. Though the modern day lifestyle brings us closer to falling prey to diabetes, a bit of cautiousness and small lifestyle changes can save us a million woes.
Here are some easy ways to keep a check on your diabetes:
Eat regular meals and in small portions
It is necessary that you space your meals evenly throughout the day and when you eat, go for small portions. The breakfast would be the most important meal of the day and beyond that, you should resist the temptation to eat more.
Keep count on the carbs and fat
Ensure that you include a considerable amount of carbohydrates in your meals. Go for whole grains, cereals, vegetables, pulses and a lot of dairy products. At the same time, ensure that you aren't in taking too much of fat – cheese, red meat, palm oil, coconut oil, pastries, cakes, processed meat, butter and the like.
Cut back on salt
Excessive amounts of salt can easily lead to gaining on blood pressure, which in turn increases the risk of diabetes complications. The thumb rule for adults is not to go beyond one teaspoon of salt each day and for kids, the limit is even lower. Try flavoring your food with spices and herbs instead. It is always good to lower your salt consumption howsoever possible.
Hydrate
Drinking about 8-10 glasses of water can do a lot of good. Include a lot of juices in your lifestyle. This amounts to having tea, coffee, milk and fruits. While you won't have to completely cut down on alcohol, it is necessary to be in limits.
Keep moving
Regular exercise, be it walking to work, climbing the stairs or doing some jogging in the morning, can do a lot of good. This will also help you maintain a healthy weight. Swimming, cycling, dancing, and low impact aerobics is all you need to do! The idea is to make your muscles work and not just sit all day in your office doing nothing.
It doesn't take a lot to control your diabetes level or to eliminate it from your life. However, once the conditions set in, your life can get very complicated.
---