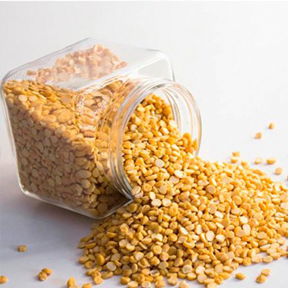 Toor Dal provides many of the nutrients your body needs, such as protein, fat, and carbohydrates. These foods serve as the best plant source of protein.
Ingredients
Yellow lentils (tuar dal) – 1 cup
Tamarind water – 1/2 cup
Ginger-garlic paste – 1/2 tsp
Mustard seeds – 1/2 tsp
Cumin seeds – 1 tsp
Turmeric powder – 1/2 tsp
Black pepper powder – 1/4 tsp
Red chilly powder – 1/2 tbsp
Curry leaves, chopped – 3 tbsp
Vegetable oil – 2 tbsp
Salt – according to taste
Tips For Preparing And Cooking 
To boil lentils, use three cups of liquid for each cup of lentils. Lentils placed in already boiling water will be easier to digest than those that were brought to a boil with the water. When the water returns to a boil, turn down the heat to simmer and cover. Green lentils usually take 30 minutes, while red ones require 20 minutes.
These cooking times can be slightly adjusted depending upon the final use. If you are going to be serving lentils in a salad or soup and desire a firmer texture, remove them from the stove top when they have achieved this consistency—typically 5-10 minutes earlier than their usual cooking time. If you are making dal or some preparation that requires a mushier consistency, achieving this texture may take an additional 10-15 minutes.
Health Benefits of Lentil
Dietary fiber found food such as lentils helps in controlling blood sugar levels. Dietary fiber slows down the rate at which food is absorbed by the blood and thus maintains the sugar level constantly.
---