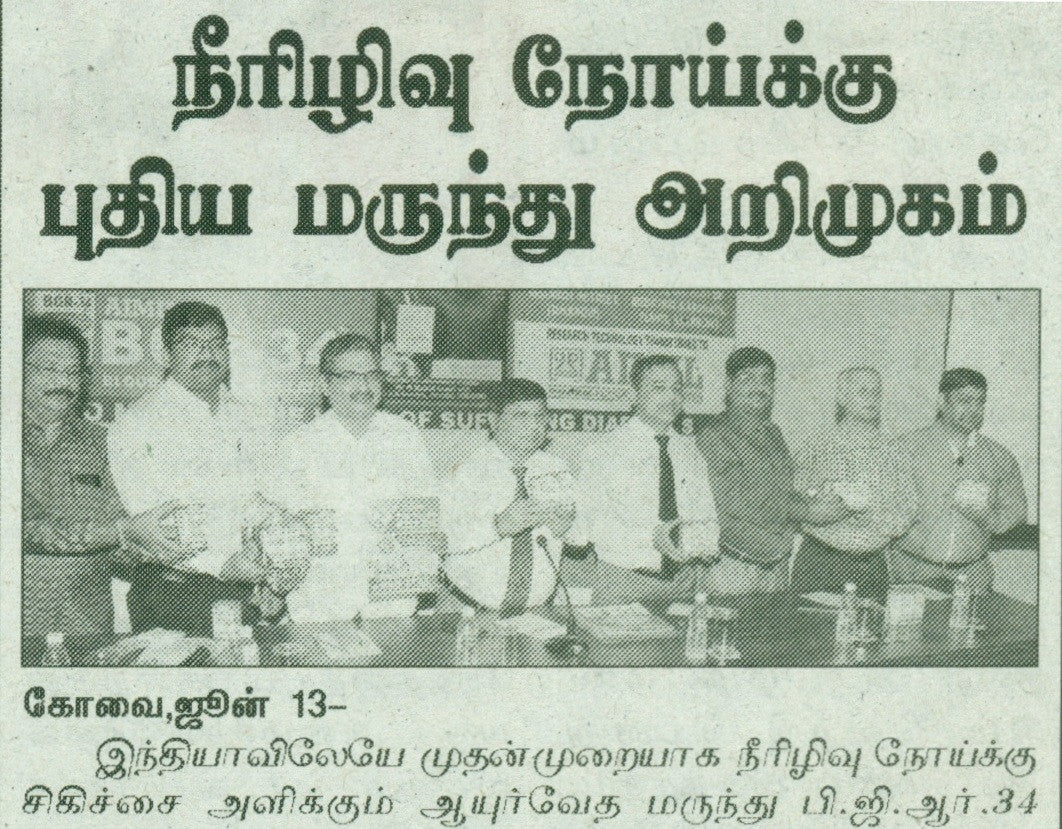 The Council for Scientific and Industrial Research (CSIR) launched here in Coimbatore BGR-34, billed as the country's first anti-diabetic Ayurvedic drug with anti-hyperglycaemic property (reducing high blood sugar level).
CSIR said BGR-34, meant for persons with Type 2 diabetes mellitus, had been scientifically validated for its efficacy and safety. It was developed jointly by National Botanical Research Institute (NBRI) and Central Institute for Medicinal and Aromatic Plants (CIMAP), both research units of CSIR at Lucknow.
Priced at Rs.5 a tablet, it is now available at all major chemist counters of Coimbatore, CSIR said.
Senior Principal Scientist of CSIR-NBRI A.K.S. Rawat said at the launch that CSIR's premier research institutions had developed and established the efficacy of BGR-34.
The modern diabetes drugs are known for side-effects and toxicity while BGR-34 works by controlling blood sugar and limiting the harmful effects of other drugs.
---